The IVOG-feeding-station dispenses feed unrestricted 24/7. However, like in practice, the pigs are subject to competition, so they do not all have 24/7 access to the feed. A group of up to 15 pigs should be provided with one IVOG-station. The construction of the station prevents more than one pig access to the feed at the same time. This access is easily adapted to the size of the animals (30-120kg) with a traverse, allowing only one animal to enter the station at a time. We also offer a specially designed IVOG-feeding-station for small pigs (6-30kg). Besides that, the construction protects the trough from being soiled with manure.
The IVOG-feeding-station is equipped with the latest technology of a full ISO RF electronic identification system which works with almost all types of full ISO RF ID ear tags. The feed in the trough is continuously weighed with a very high accuracy. Every individual visit is recorded by time, duration and frequency. The feed trough is filled up automatically with a minimum quantity that can be programmed in the management software. The feed trough is a standard available single space feeder with a nose paddle. The paddle can be operated by the pigs themselves to guarantee fresh feed and no spilling.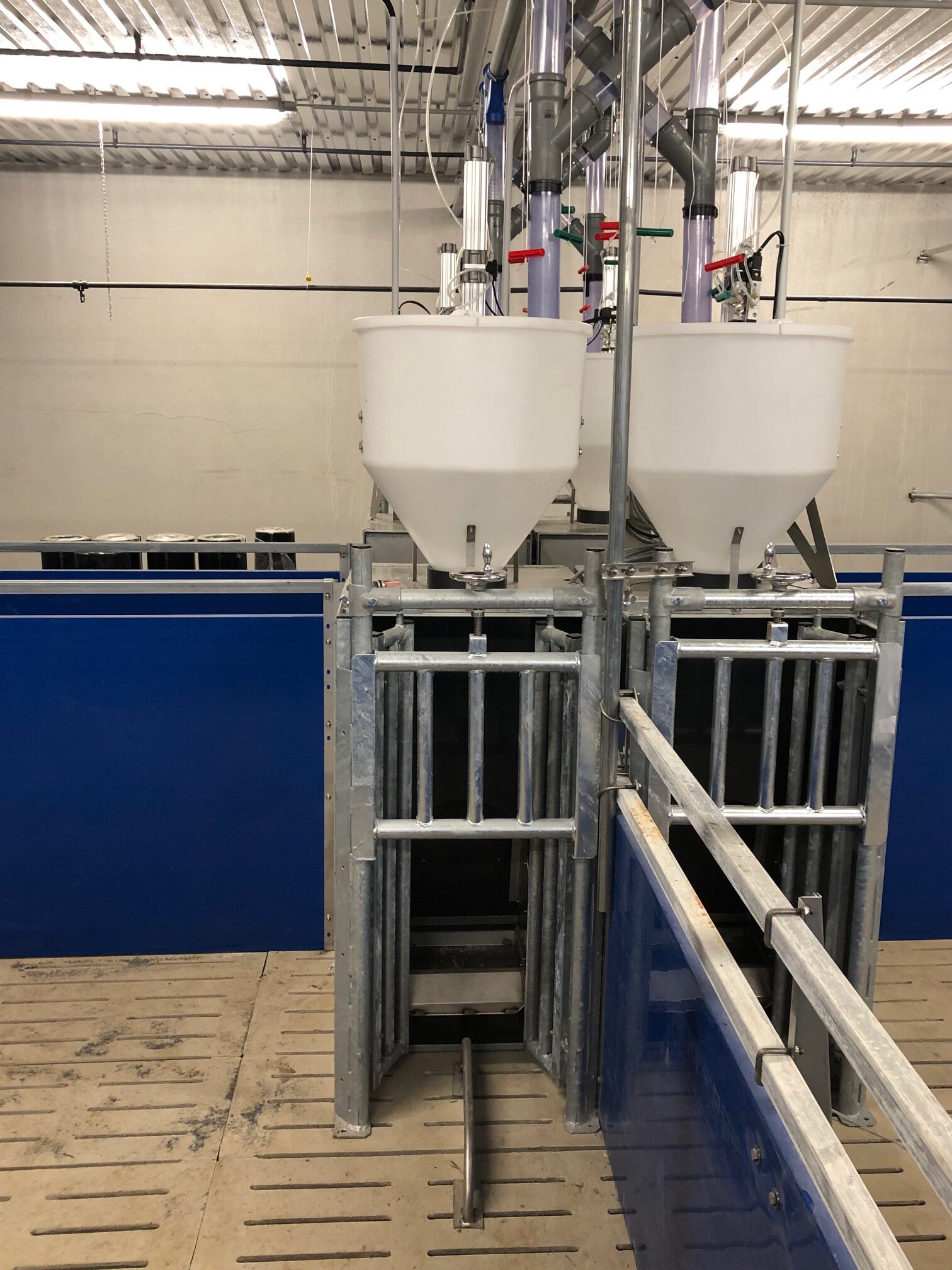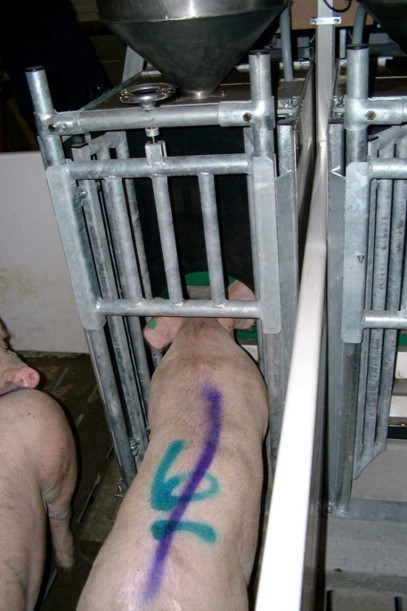 Want to learn more about the IVOG system possibilities?