The Saturnus 20.20 Farm Management Software connects to the Astrea 20.20 Premium and other equipment you have placed in your barn to give you daily information, notifications, alarms and suggestions dairy farmers can run their farm in an efficient manner, maximising their profits through better fertility and health and optimisation of production and quality. Saturnus 20.20 reduces the amount of paperwork; you only add the cow information once and the system will organise all information for you.
USER FRIENDLY AND ADAPTABLE


Saturnus 20.20 is extremely user-friendly and comes with operating instructions and, if desired, various pop-op help screens. The information is transparent and accessible for everything and to everyone able to assist the dairy farmer in optimising his operational equipment. Saturnus 20.20 can be directly linked to any officially recognised national herd book and milk recording organisation and even makes it possible to create business comparisons (benchmarking) to farmers with a similar system. Saturnus 20.20 is available and supported in no less than 17 different languages.
EVERYTHING IS CONNECTED


The Astrea 20.20 Premium milks in the same order milking parlours have facilitated for decades. First the udder is cleaned and there is pre-stimulation to get the milk flowing. This is done by a special pre-milking teat cup, which cleans and dries each teat individually. The pre-milking teat is also cleaned after each cow. Second the teat cups are attached and the milking occurs. The teat cups are removed individually for each udder part depending on the milk flow. After milking, the cow is released and the milk is transferred to the central milk cooling tank.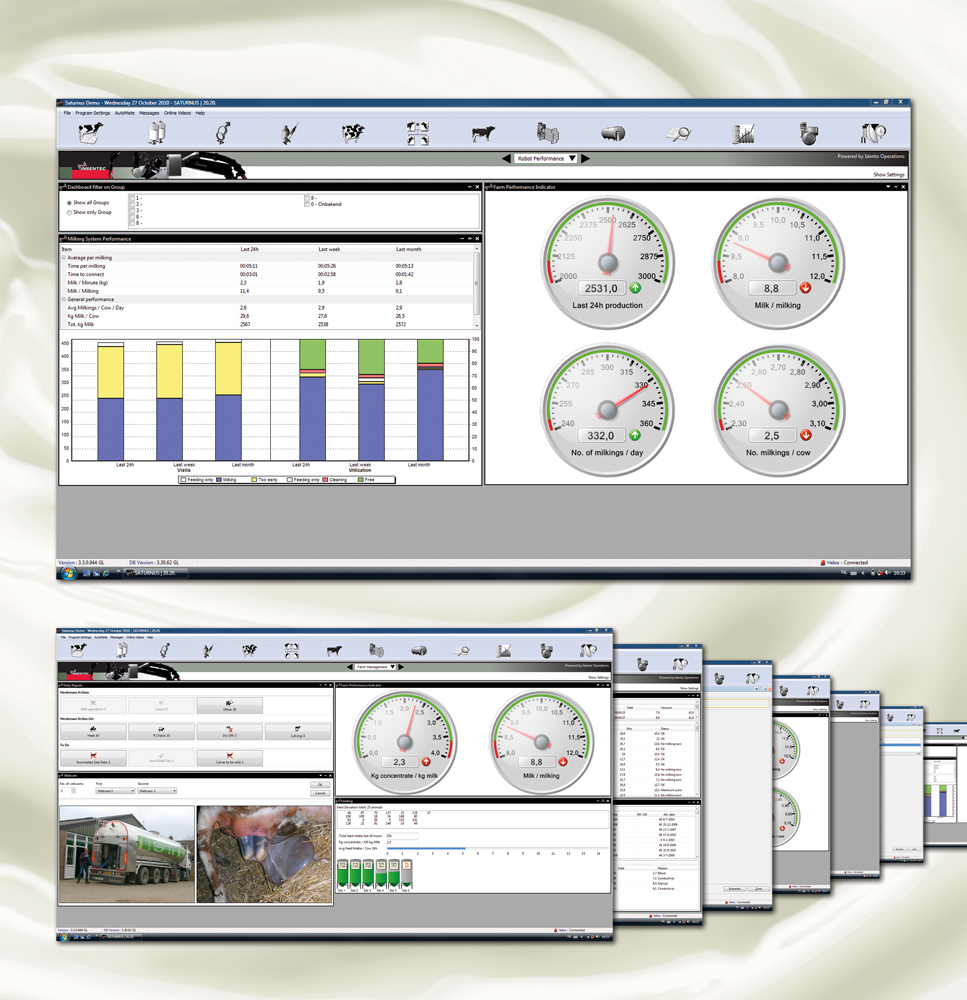 ALWAYS ACCESSIBLE


Saturnus 20.20 can be linked to your portable device (tablet or smartphone) to maintain accessibility away from the managing computer. The application offers a quick and easy-to-understand overview of the milking station and facilitates fast problem solving with push notifications. The application is compatible with both Android and iOS.
EASY ACCES TO DAILY INFORMATION


Daily management information is accessible on a conveniently arranged display with custom settings. All farm specific objectives are available at a glance real time with a clear focus. The system has clear attention lists and reports of a timespan relevant to the farm.
Want to learn more about OEM possibilities?