Automatic Milking Solutions
Our Astrea 20.20 Premium is a world leading Automatic Milking Solution (AMS) with unique characteristics that enhances the efficiency, productivity and profitability of dairy farms. We can modularly upgrade with herd management solutions, real time activity measurement, concentrate feeding solutions and selection gates. With these innovative solutions we enable our partners to meet the high demands of progressive dairy farmers. 
The AMS can be combined with a Motion Registration System (MRS) and works with both neck and ear ID's.  It is possible to install a third concentrate container to the AMS so it can offer three kinds of concentrate instead of two and additional concentrate feeding stations can be placed in your barn and function with the same software. Furthermore, we also offer a pasture selection gateway and specific pasture settings in the management software for easier pasture management.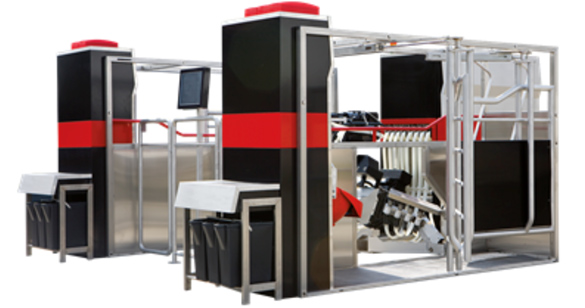 Want to learn more about OEM possibilities?