Between 1991 and 1994 the Research Institute for Animal Production (IVO) in Zeist (Netherlands) carried out research that led to the first successful experiments with a feeding station for fattening pigs in group pens, allowing the recording of individual feed intake. Hokofarm elaborated on that idea and became the worldwide market leader with the Insentec IVOG-system. By now, many projects have been successfully executed all over the world. Hokofarm realised the necessary improvements and innovations over the years to stay ahead of its competitors. Many satisfied customers will vouch for the excellent performance of the IVOG-system. Good remarks on the accuracy of the collected data, the reliability of the equipment and user-friendliness of the software are only a few of the many you will hear.
RELIABLE ESTIMATIONS OF BREEDING VALUES
The testing of pigs is mostly done with singly penned pigs. Apart from the fact that this is very labour intensive, this way of housing does not meet the actual practice of the fattening farms where the pigs are housed in group pens. But measuring the group average is not what you want. What is needed are individual animal feed intakes and behaviour data and this can be realised with the IVOG-system. The IVOG-system issues very reliable data, allowing to make accurate estimations concerning the breeding values. Furthermore, it is labour saving.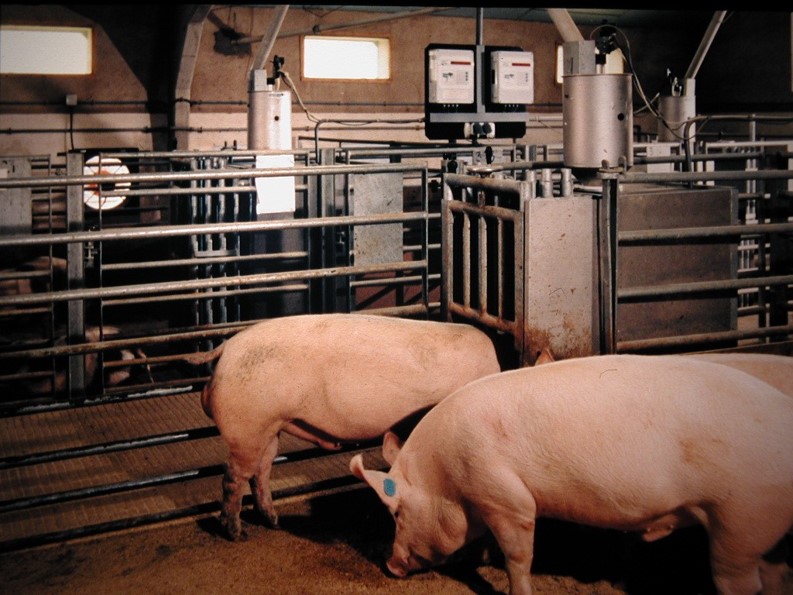 Want to learn more about the IVOG system possibilities?